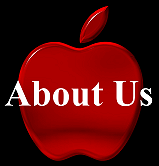 THE ELVIS PRESLEY FOUNDATION of NEW YORK
---
Now, this is not really a "new" Elvis organization, as a matter of fact, it has been in existance ever since 1980! For a short time the club was not active in comparison to many Elvis Fan Clubs around the world, so, Joanne and Jimmy Digilio of New York took it over to make it productive once again.
THE ELVIS PRESLEY FOUNDATION of NEW YORK
is extremely dedicated in carrying on the love and generousity that Elvis bestowed upon the world while he was here.
As a non-profit organization, we will put forth every effort to keep the name and the image of Elvis Presley in a positive light through fund raisers and generous contributions. All of the funds generated by the ELVIS PRESLEY FOUNDATION of NEW YORK will be donated in the name of
ELVIS PRESLEY.
---